From age spots and dry skin to redness and acne – Healthista's Charlotte Dormon reveals her 5 tried and tested menopause skincare heroes for hydrating and beautifying menopausal skin
As our hormones begin to shift during menopause years, so too does the appearance and overall well-being of our skin.
During the peri-menopause and menopause, many women experience a range of skin challenges in their 40s and 50s that were less prevalent in their 20s and 30s.
The five most common symptoms include:
Dryness: diminished oestrogen levels can reduce the skin's ability to retain moisture, leading to a parched and sometimes itchy appearance.

Loss of Elasticity: reduced collagen production results in reduced firmness and elasticity.

Dark Spots: often, the remnants of sun exposure can become more noticeable.

Increased Wrinkling: with thinning skin and loss of elasticity, fine lines might deepen into wrinkles.

Sensitivity: changes in hormones can lead to an increased sensitivity to products or even sudden flare-ups.
With these changes and challenges in mind, finding a valuable skincare routine to help alleviate menopausal skin troubles can help get your skin looking and feeling good. 
As hormone levels shift, it's crucial to pivot to a skincare regimen that will help you
Menopausal skin will benefit from products that not merely mask with chemicals but nurture and transform. As hormone levels shift, it's crucial to pivot to a skincare regimen that will help you during this season of your life.
Here are five tried and tested, award-winning natural skincare heroes to get your glow back…
Menopause Skincare Hero #1 
Vive Skincare
An award-winning brand for holistic beauty, Vive Skincare is driven by the philosophy that true beauty transcends skin deep.
The brand prioritises scientific skincare research and a multi-faceted approach to skin wellness by sourcing the best nutraceutical ingredients to nourish and restore your skin's health, hydration and overall appearance.
Deep Restore Ritual – The Ultimate Skincare Revival for Thirsty Skin
Dryness and sensitivity become more pronounced during menopause. Vive's Deep Restore Ritual, a harmonious blend of botanicals and nutrients, offers profound hydration and healing. The formula replenishes moisture, combatting dryness and ensuring supple skin.
How to use: apply generously on cleansed skin. Use nightly for best results, allowing the skin to drink in its restoring properties.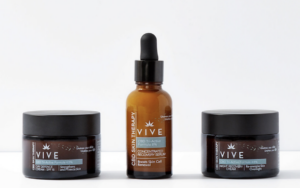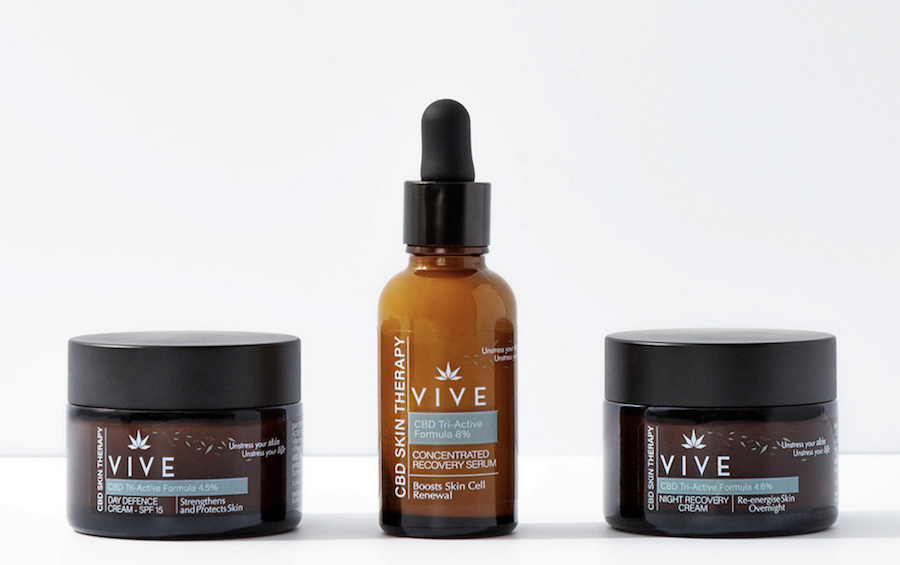 Menopause Skincare Hero #2 Pause Well-Aging
Founded by Rochelle Weitzner, a former top beauty CEO passionate about celebrating and supporting women in their menopause journey, Pause Well-Aging offers a range of products specifically designed for the unique challenges of menopausal skin. 
Fascia Stimulating Tool and Collagen Cream: for sculpted contours and deep nourishment.
As menopause begins, skin elasticity dwindles. Pause addresses this with its uniquely designed Facia Stimulating Tool.
The accompanying collagen cream offers deep hydration
Its intuitive design ensures gentle massaging enhances blood flow and stimulates collagen production. The accompanying collagen cream offers deep hydration while combatting sagging to maximise the tool's benefits.
How to use: start by applying the collagen cream. Then, you can just use the tool, beginning from the centre of the face and moving outward in gentle strokes.
Regular use promises a firmer, more youthful appearance.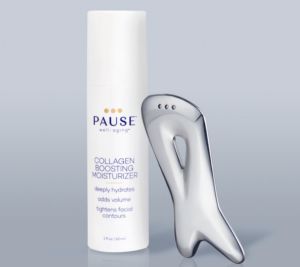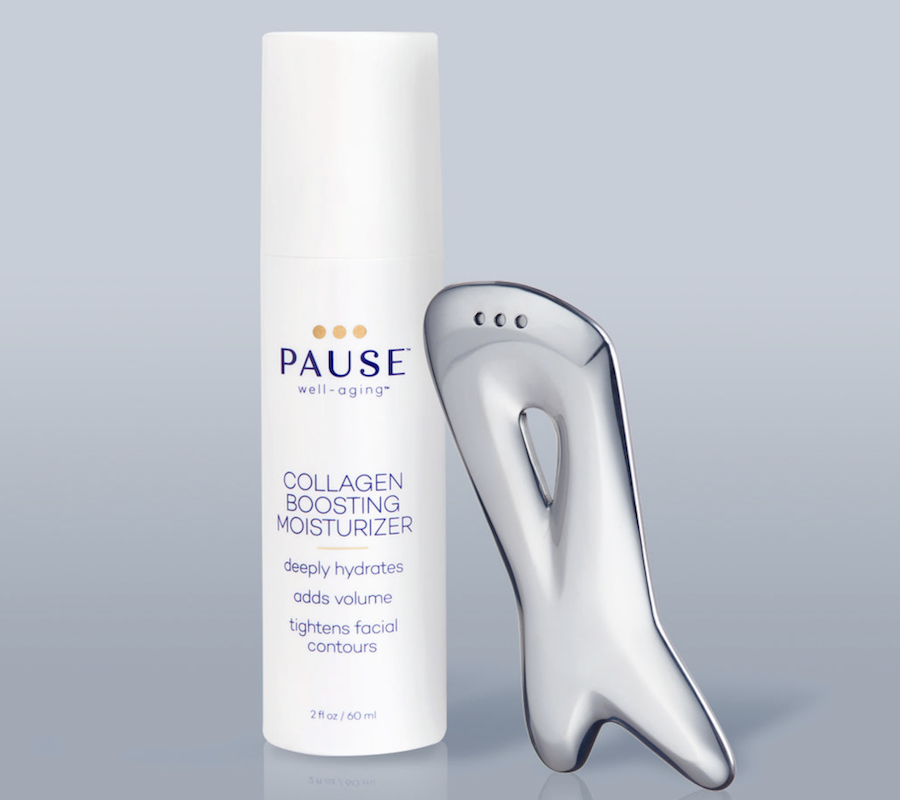 Menopause Skincare Hero #3 
REN Skincare
Clean to the skin and clean to the planet, REN Skincare has been a pioneer in the world of clean beauty since its inception.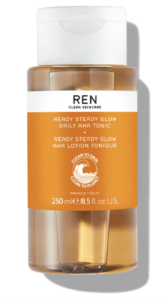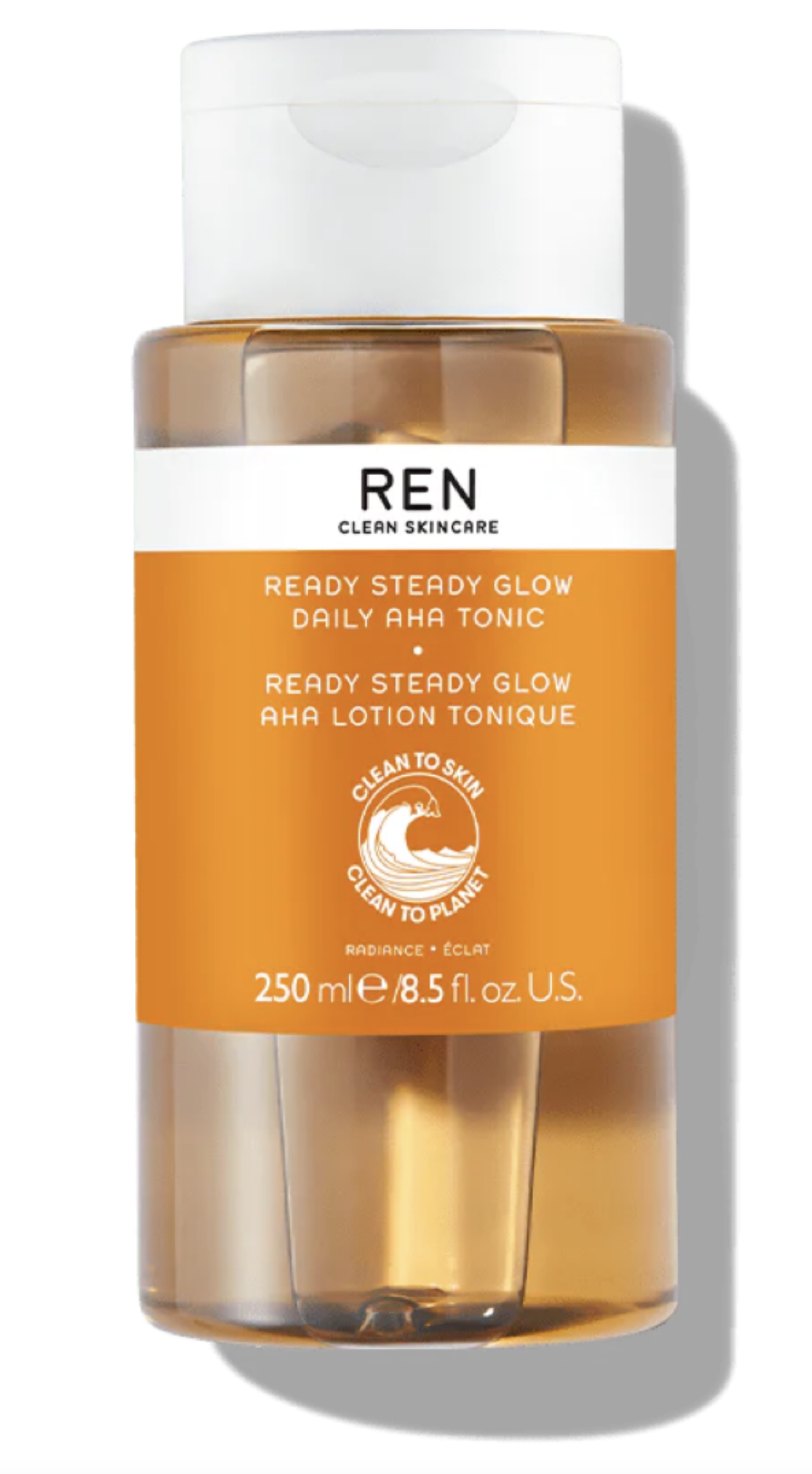 Their commitment? High-performance products without any skin-unfriendly ingredients. Their Radiance range embodies this ethos, delivering results while being environmentally conscious.
Ready Steady Glow with their Radiance Glow Tonic: for banishing dullness and embracing radiance. 
Dark spots and lacklustre skin are common menopausal culprits. REN's Radiance Glow Tonic, enriched with potent exfoliants, paves the way for rejuvenated skin, gently sloughing away dead cells reveals a brighter, more even complexion underneath.
How to use: after cleansing, apply onto a cotton pad and swipe across the face and neck. Use daily for a luminous glow.
Menopause Skincare Hero #4 
FOREO
Originating from Sweden and taking the beauty scene by storm, FOREO has been at the forefront of beauty tech innovations. With its range of UFO and LUNA devices, FOREO's marriage of cutting-edge technology with user-friendly design makes skincare efficient.
It gives you the wow factor results of a salon-style facial experience you can carry out at home in a matter of moments.
The FOREO UFO: for high-tech salon-style beauty rejuvenation.
Foreo's UFO is an embodiment of futuristic skincare. Combining advanced dermal technologies with super high-quality Korean mask formulas addresses mature skin's challenges, from dryness to reduced firmness.
Its thermo-therapy option warms to open pores and enhances absorption, while cryotherapy and light therapy soothe and tighten the skin.
Combining advanced dermal technologies with super high-quality Korean mask formulas
Attach the UFO-activated mask of your choice. Glide the device in circular motions until the built-in timer turns it off. Feel and see the immediate skin transformation and incredible hydration-increasing results after just two minutes of use.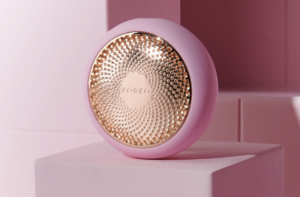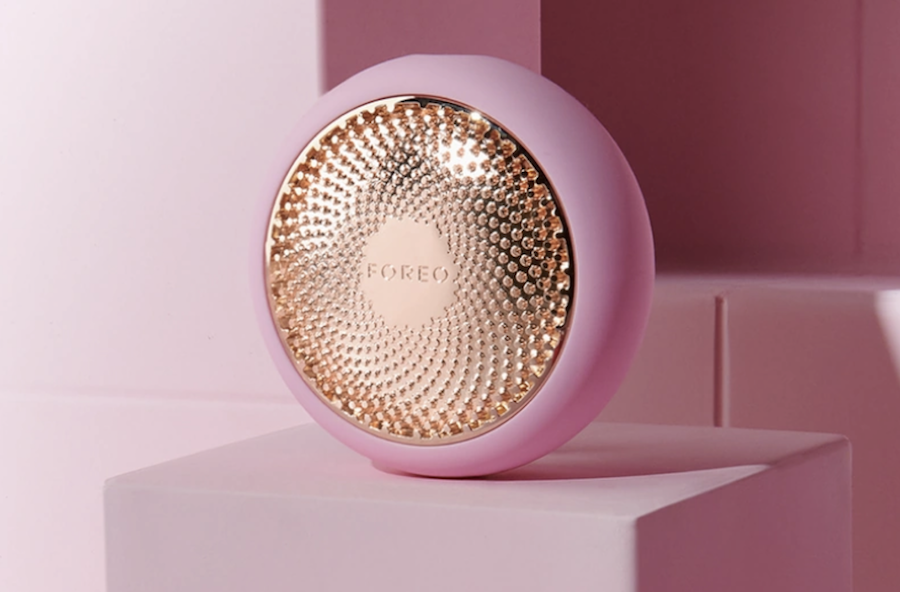 The FOREO Luna 3: for a deep cleanse with the benefits of a skin-firming massage.
During menopause, ensuring thorough cleansing without stripping natural oils is vital. Luna 3 is truly amazing and leaves you with deeply cleansed skin without stripping the natural oils or leaving you sensitive or dehydrated.
Its gentle pulsations and soft silicone touchpoints provide a deep cleanse, boosting blood flow and collagen production.
How to use: wet your face and apply your favourite cleanser. Activate Luna 3 and glide in circular motions over the face. Rinse to look and feel refreshed.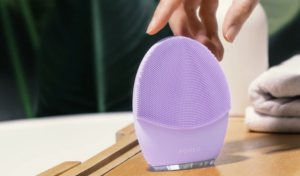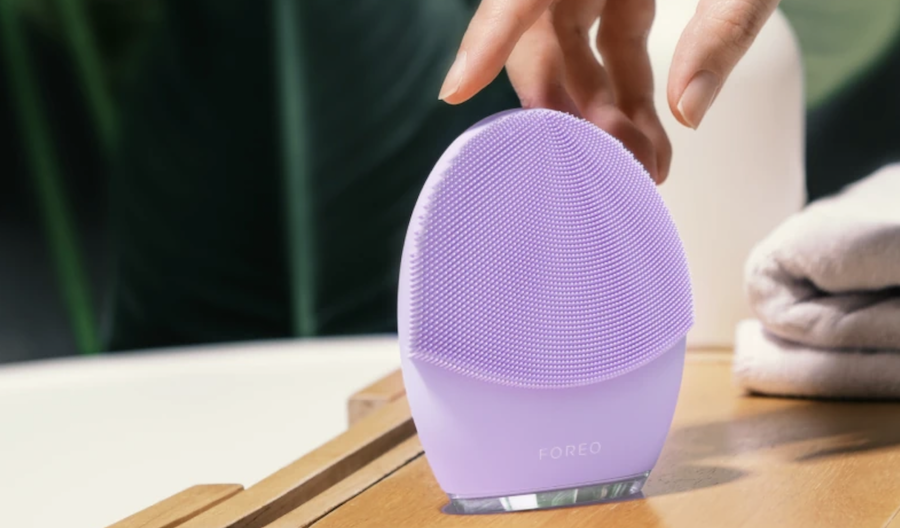 Menopause Skincare Hero #5 Homedics
Facial steaming is no new fad to the beauty scene. For centuries, women across diverse cultures have harnessed the therapeutic properties of steam to enhance their complexions.
Ancient Romans indulged in steam baths, while queens and courtesans in historic Asia used steamed herbs to maintain their youthful allure.
Homedics Nano Face Steamer offers goes a step further. It uses nano-ionic technology, transforming regular tap water into ultra-fine particles that penetrate the skin deeper.
gentle warmth also encourages blood flow, which can be instrumental in collagen production
The result? Enhanced hydration, a boost in circulation, and a refreshed, dewy glow that we often miss during menopausal years. The gentle warmth also encourages blood flow, which can be instrumental in collagen production.
How to use: Fill with regular water, switch on, and allow yourself those precious minutes of relaxation as the steam works wonders. I like to pair my steaming sessions with a nourishing mask to lock in all that goodness.
As the steam preps your skin, it becomes more receptive, allowing products to seep deeper and work more effectively.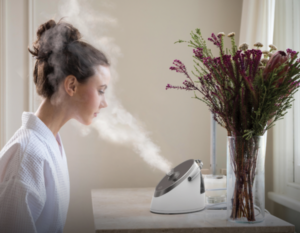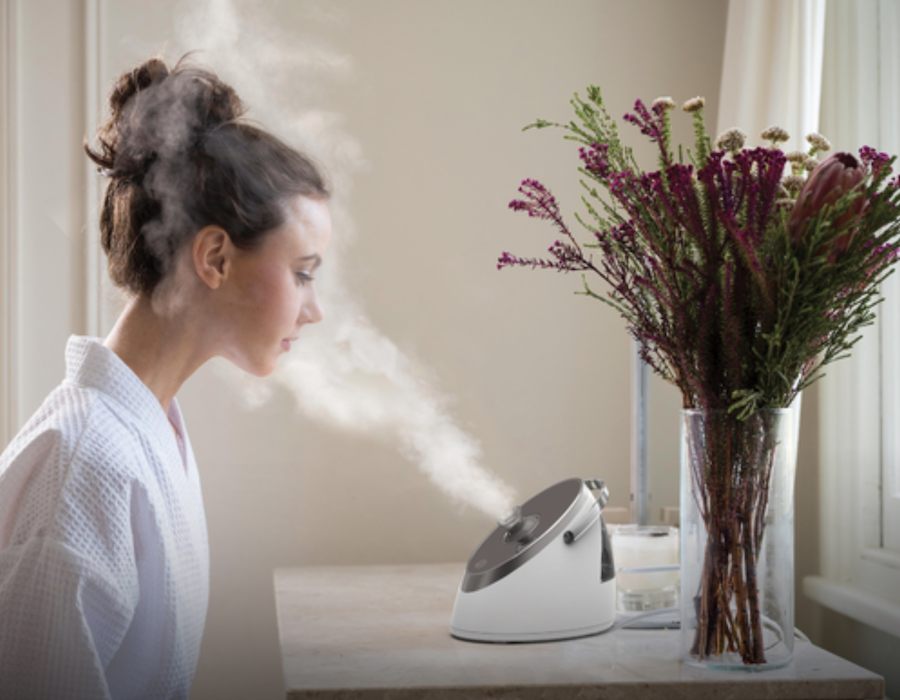 Like this article? Sign up to our newsletter to get more articles like this delivered straight to your inbox.