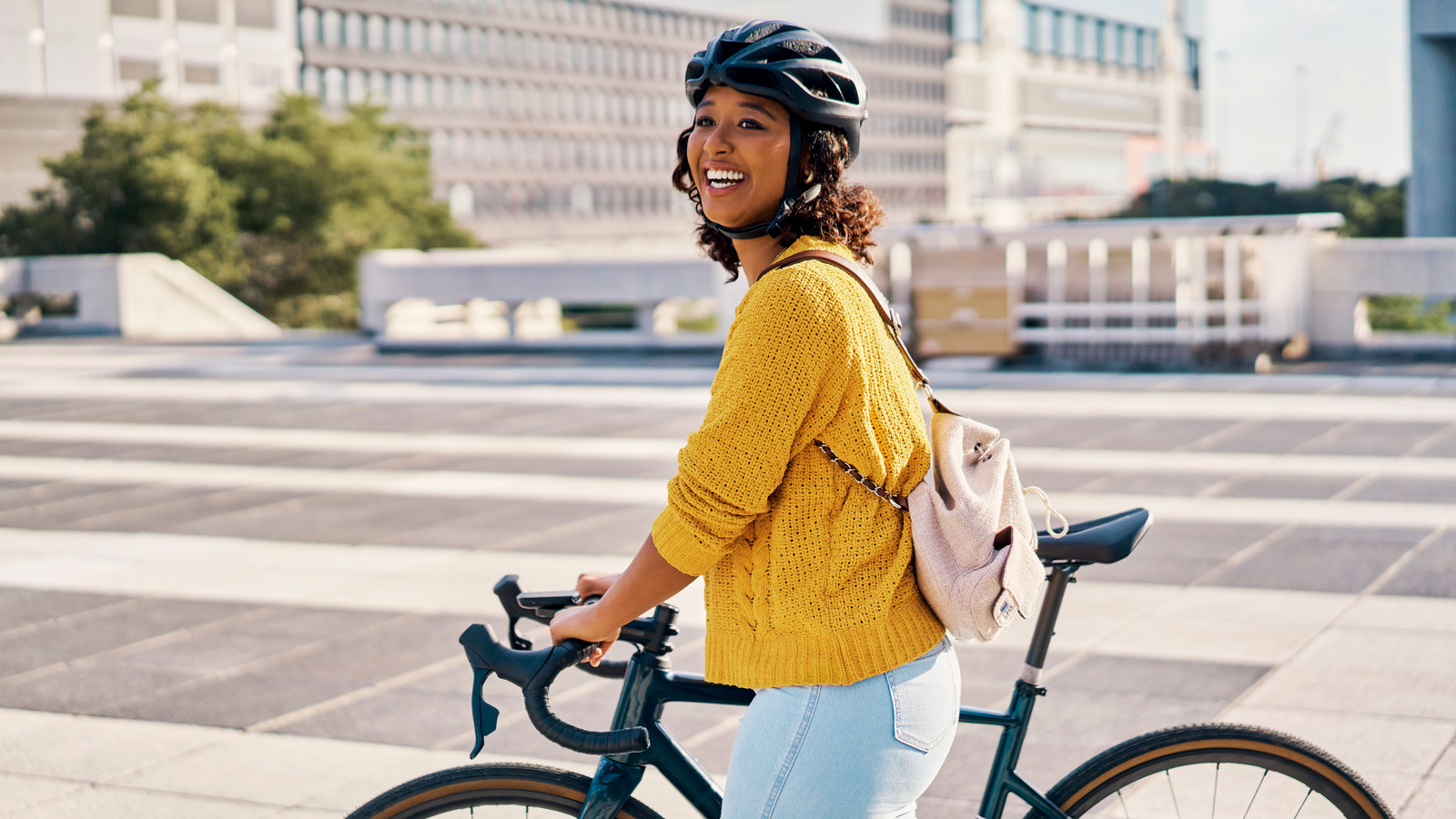 Think about it. If you want to walk, all you have to do is get outdoors and start. At the most, you'd require a decent pair of walking shoes to get you going. There's a lot more opportunity for it and spaces in which you can adapt and still get your steps in each day. But with cycling, the cost and space to exercise properly could become a problem. Bicycles — good ones that'll last you a decent amount of time — can be expensive, and you'd probably want to get yourself a helmet too if you plan on biking down streets or rough terrain that may require additional protection. 
Also, as explained by nutritionist and personal trainer David Wiener (via Fit and Well), you could feel embarrassed about not knowing how to ride a bike (if you never learned as a kid), but this shouldn't stop you from pursuing the exercise. "There shouldn't be any embarrassment involved in not knowing how to cycle properly, and don't think you missed your chance if you didn't learn while you were younger," shared Wiener.
But if cost and finding an appropriate bike route aren't concerns for you, cycling is an excellent cardio exercise. The key is to keep the intensity going (find biking paths that won't force you to stop for traffic lights or take leisurely trips downhill). The same is true for walking. Intensity, pace, and how many miles you walk matter here too.